Stop Concentrating on Lagos Ports, Pay Attention To Calabar Port, Others -Adeyanju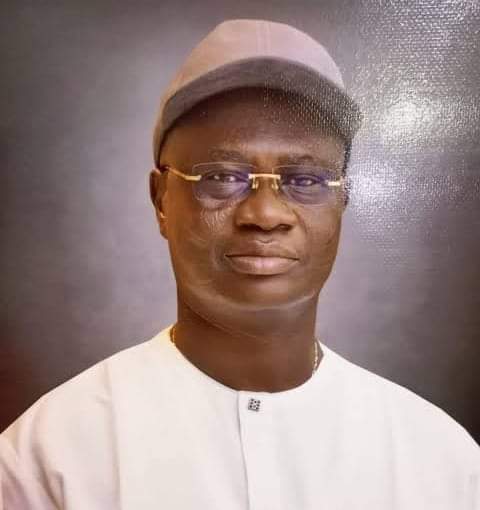 PIC: PG MWUN, (Prince)Adeyanju
By Jerry Aguigbo
The President -General Maritme Workers'Union of Nigeria (MWUN), Comrade (Prince) Adewale Adeyanju has called on the Federal Government to stop the over concentration on Lagos ports and channel her efforts at developing ports outside Lagos to solve the twin problems of Congestion and traffic gridlock which have become a new normal at Lagos ports.
Comrade Adeyanju who was speaking Thursday, at an event organised by the Maritme Journalists'Association of Nigeria (MAJAN), stated that over concentration of facilities on Lagos ports is not going to help matters, "Calabar Port should be made to work properly, all these talk of dredging and all that, is neither here nor there, the NPA should decentralise its concentration on Lagos ports and focus on other ports outside Lagos, the Calabar Port is there with low patronage because it's not being promoted with adequate and proper facilities. The Onne port is functional but the port access road is nothing to write home about. It takes about 1 to 2 hours for one to move from Portharcourt to Onne Port, because the roads are terrible. The Warri Port is also begging for attention. Honestly, the FG should not centralise these facilities for any reason, why concentrate on only Lagos ports.
Furthermore, the PG expressed his displeasure over the deplorable state of port access roads in Lagos, "Look at the Tin Can Island Port, even when the road has been rehabilitated, it has been taken over by food vendors Artisans, and Diesel vendors. The Nigerian Ports Authority (NPA) are supposed to monitor these vendors who literally cook on the roads and those who have created barricades right on the expressway to sell their wares. Can you compare this to the Cotonou port access road where there's sanity, no! People who have no business in the ports have take over our ports.
Now, tell me the magic the Lekki port will perform when it's a rehash of the conundrum and the melee that is witnessed at the Apapa and Tincan roads, where the access roads are blocked. The port outside Lagos will help a lot, apart from taking the traffic madness out of Lagos, it is nearer those whose cargoes are meant for Calabar, Onitsha, Owerri, Port Harcourt Aba and it's also economically wiser," he posited.
Also speaking on the call for the creation of Maritime Affairs, the MWUN henchman says he's not against this call but thinks it may not make much difference. According to him, " Creating a Ministry within a Ministry always leaves room for suspicion, what I think we really need, is for people to be efficient and effective in whatever Government Agency the have been designated to pilot. If this is absent, then no matter how many ministries you have it will not make any meaningful difference, there will still be the same problem. We need people who will be effective, pragmatic and efficient in handling issues at some of the Maritme Agencies; round pegs in round holes. Look at NIMASA for instance, the DG, Dr Bashir Jamoh is an example of what am talking about, you can see that he is excelling beautifully because he has been within and around for so long that he understands the system and most importantly, knows the job. That's not to say others are not performing, the MD NPA, Bello -Koko is doing well but I want him to also look at Calabar, Warri, Onne and not only Lagos. The road from PH to Onne is very bad, it needs urgent attention, the FG should do something about it, he reiterated.
About Post Author