Shipping Employers Association Of Nigeria Is Being Economical With The Truth- MWUN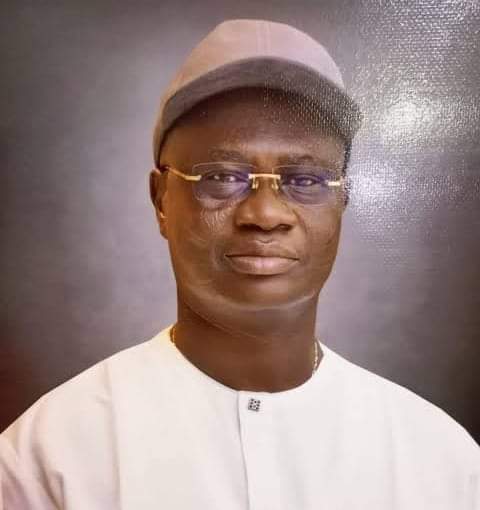 Shipping Employers Association Of Nigeria Is Being Economical With The Truth- MWUN
…SAN stalling negotiations, says SAN Chairman lied
…says October
30 directive stands
By Jerry Aguigbo
The Maritime Workers Union of Nigeria (MWUN) under the leadership of it's President – General, Comrade (Prince) Dr. Adewale Adeyanju, fnli HFCPSP, cannot be faulted as was reported in the press statement issued by Mrs Boma Alabi (SAN), Chairman of Shipping Employers Association of Nigeria (SAN) over the 7-day ultimatum the revered Union issued to the Association in the maritime sector last week.
The said 7-day ultimatum was given after the expiration of the initial 14-day ultimatum that was given to federal government on the same issue of minimum standard condition of service (NJIC), which was shelved, given to the intervention of the former Honourable Minister of Transportation, Hon. Rotimi Amechi, who constituted a Technical Committee comprising of members from the Union, the Shipping Employers Association, while the Nigeria Shippers Council were appointed to mediate over the protracted matter.
MWUN in a reaction to a press statement by SAN Chairman, Mrs Boma Alabi said
"It's very untrue, having read that the shipping companies have been engaging the Maritime Workers Union on certain improvements to terms and conditions for its employees. If this assertion as was raised by Mrs Boma was true, why did the Union issue another 7-day warning notice in anticipation of an indefinite strike?
It's also unfounded when she said that a total of 15 meetings have been held with the Nigerian Shippers' Council since April to September, 2023. This is another fabricated lie as the meeting billed for October 30 was as a result of this recent ultimatum issued.
Obviously, it's quite saddening that the Chairman of SAN, Mrs Boma was just dressing the Union with a borrowed robe when she stated again that the Union is seeking to impose minimum standards of employment on its members."
Continuing, MWUN said,
"Yes, if SAN was not lackadaisical over the NJIC matter which has dragged this long even with the constituted committee led by the Shippers Council which up till now has not scaled through; for the fact that the representatives of SAN have no mandate to take decisive decisions each time the parties have met. This has been the major factor why we are still static on this matter.
The Union accused SAN of being evasive.
"No doubt, SAN has been trying to avoid what will bring the NJIC matter into fruition, hence, they keep sending their delegates without give them a clear cut mandate over this open-ended matter to bring it to a closure. As a Union, we would not sit down with folded arms and watch our members being enslaved over what is due them in the industry, hence, the Union's call for strike action towards making sure that this matter is resolved once for all," MWUN said.
About Post Author