Make Workers Welfare Your Priority, MWUN Urges President Elect Bola Ahmed Tinubu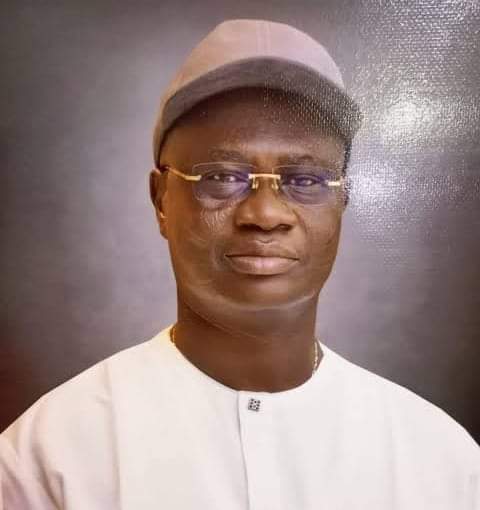 Pix: MWUN PG, Comrade (Prince) Adewale Adeyanju
* Felicitates with Nigerian workers on May Day.
Frank Odinukaeze
The Maritime Workers Union of Nigeria ( MWUN),has called on the incoming government of president – elect Bola Ahmed Tinubu,to take steps to address the Nigerian workers welfare and working conditions ,which it noted had been rather unsatisfactory.
President of the Union ,comrade (Prince) Adewale Adeyanju,stated this in his May Day workers celebration message.
According to a press statement by the Media Officer of the Union ,comrade John Kennedy Ikemefuna, comrade Adeyanju used the workers day celebration to call on the incoming government to be very proactive of the workers plights in the country by, " Ensuring that most of the lingering issues in the nation's workforce were resolved in no distant time, so as to give the workers a new sense of hope, and as a palative measure to cushion the set backs workers had gone through in the hands previous administrations"
He added that going by the age long saying that ,"There's dignity in Labour", it therefore follows that all Nigerian workers should be treated well and not allowed to suffer including the pensioners,no matter the circumstance.
Prince Adeyanju, saluted the Maritime Workers Union members and all the Union Branches, including the Nigerian Ports Authority ( NPA ), Dockworkers, Seafarers and the Shipping branch for their commitment and determination to a purposeful labour in the maritime sector, in spite of all the negating conditions of labour in the country, which had made the maritime sector a very difficult terrain to work and operate.Adding that despite the difficult circumstances and conditions in which the Nigerian workers operate,they had remained persistent and committed and had always displayed deep sense of patriotism.
Comrade Adeyanju, reiterated the strong resolve of the Union of its total support for the new President of the Nigerian Labour Congress (NLC), Comrade Joe Ajaero who was recently elected unopposed by the NLC members Congress.
According to the statement," Adeyanju,the Number One Maritime Labour Man, who also doubles as the Deputy President of the NLC, equally felicitated with the International Transport Federation (ITF) on this day, where Workers in Nigeria and indeed, the world were supposed to be in a mood of funfair but given the prevailing issues of job cut, redundancy, poor remunerations, and unpalatable welfare packages have been the bane of workers happiness and joy in Nigeria, and I am sure the same cuts across the world of labour".
The MWUN boss also felicitates with the MD of Nigerian Ports Authority, Mohammed Koko; DG NIMASA, Dr Bashir Jamo; MD NIWA, Dr George Moghalu, Chairman STOAN, Princess Vicky Haastrup, Executive Secretary, Nigerian Shippers'Council, Barr. Emmanuel Jime; and employers of Stevedoring Companies; Shipping Companies; Ship Owners; Comrades and Members of Sister Unions and Associations in the Maritime Sector.
Adeyanju implored the Nigerian Workers to remain resolute in line with the "Black Power" salute which has defined their unity and solidarity,urging them to keep the labour flag always flying high.
He also saluted and appreciated the Merchant Navy Senior Staff Association of Nigeria for their cooperation and collaboration without, "Which we may not have the capacity to enjoy the peaceful industrial harmony in our dear maritime sector"
To Nigerian workers he said,"I greet once again all Nigerian Workers in all spheres of employment and pray that the Workers' spirit will surmount all obstacles we may encounter in this journey. Comrades, I wish all all Nigerian a happy Workers Day"
About Post Author